Inio is a venture of REHAU New Ventures, which aims to improve the way people live and build through innovation in products, services and business models. Inio is a personalized daylight luminaire with app control that guides users through the day with dynamic light. We had the privilege of holistically managing the go-to-market of the inio product brand. From strategic positioning to product and interface design to branding and corporate design development.
Client
New Ventures GmbH | REHAU Industries SE & Co. KG
Services
Markenpositionierung, Kundensegmentierung & -ansprache, CI/CD-Redesign
In a brand sprint, the vision and mission of the brand were jointly developed. Based on the Limbic® Map, the competition was evaluated and the core target groups as well as the core marketing messages were defined. The result served as the base for product and corporate design development.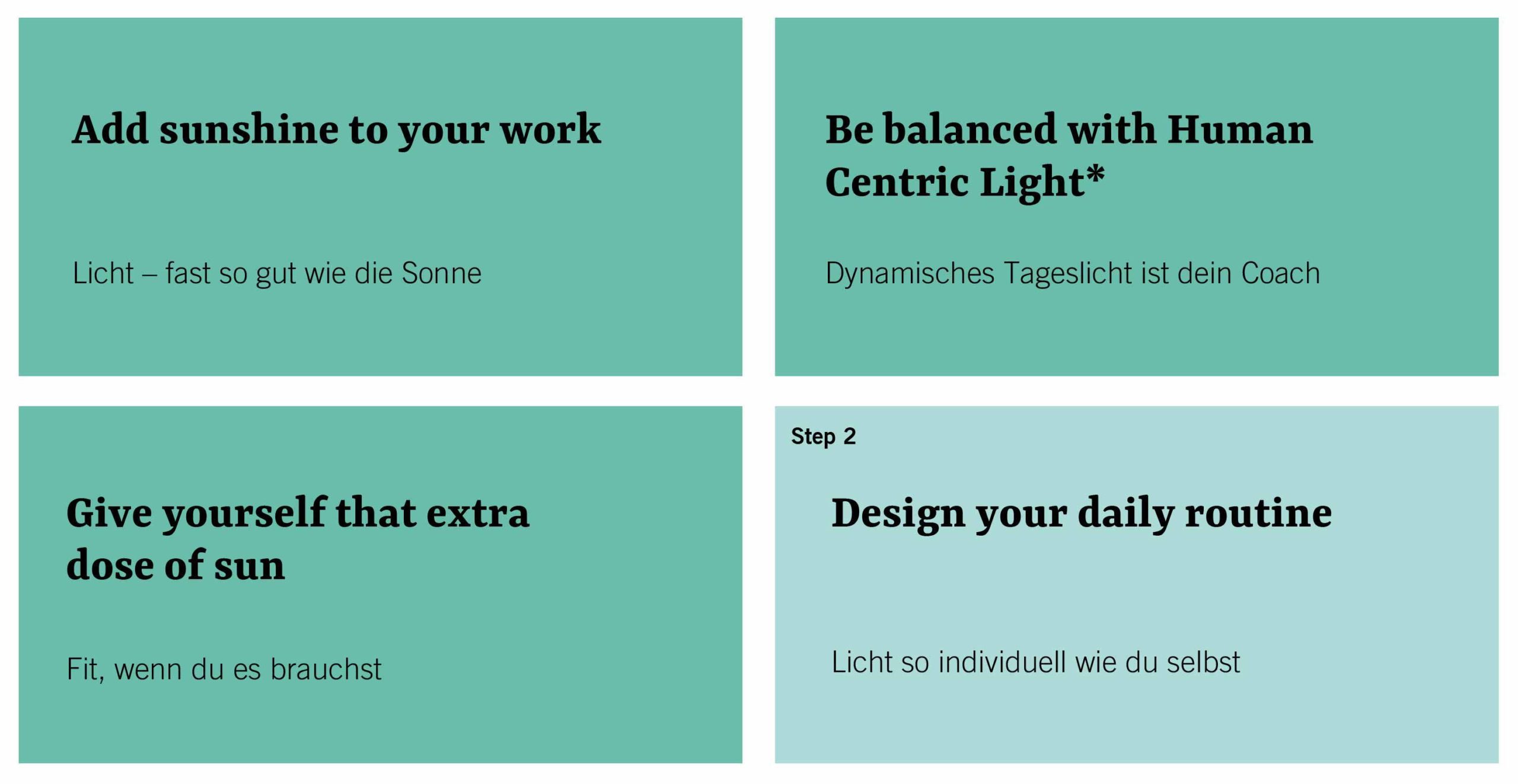 According to the positioning of the brand, we developed a stimulating appearance, the naming as well as the logo design.
The key visual makes the effectiveness of the luminaire visible, the individual color set is harmonious and stimulating and reflects the light colors.
Branding Design Guideline
The resulting Brand Guideline is now the base for all brand-relevant decisions and forms a guardrail for a very dynamic venture.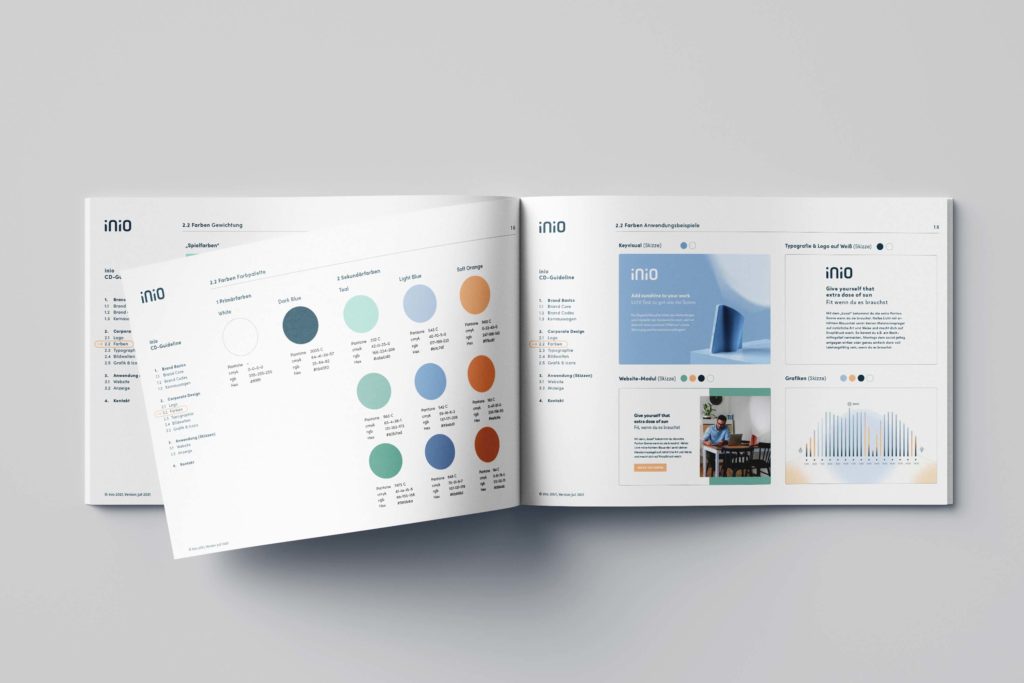 To illustrate the look & feel and the new corporate design for our client and to make it tangible, we sketched the inio website.