Digitalization offers great opportunities for our future healthcare system: thanks to networking, clinics, doctors and patients can already exchange medical data easily and in a standardized way to improve the provision of medical care. Solutions and practical application examples of a networked health and care record can be experienced at the Center of Connected Health. It was a fascinating challenge for us to design a showroom that allows visitors to experience very complex technical innovations while at the same time creating a balanced overall picture.
Client
weShop.one GmbH & Co KG/ Cisco Systems GmbH
Services
Conception, design, implementation support
Color and material collage
We have deliberately included transparent plastics in the choice of materials and colors as a means of setting symbolic accents. The acrylic gives the impression of being light and floating in the room. The transparency creates a symbolic virtual space that does not close off the visual axes in the room. Bright, eye-catching colors provide exciting contrasts to the exhibits.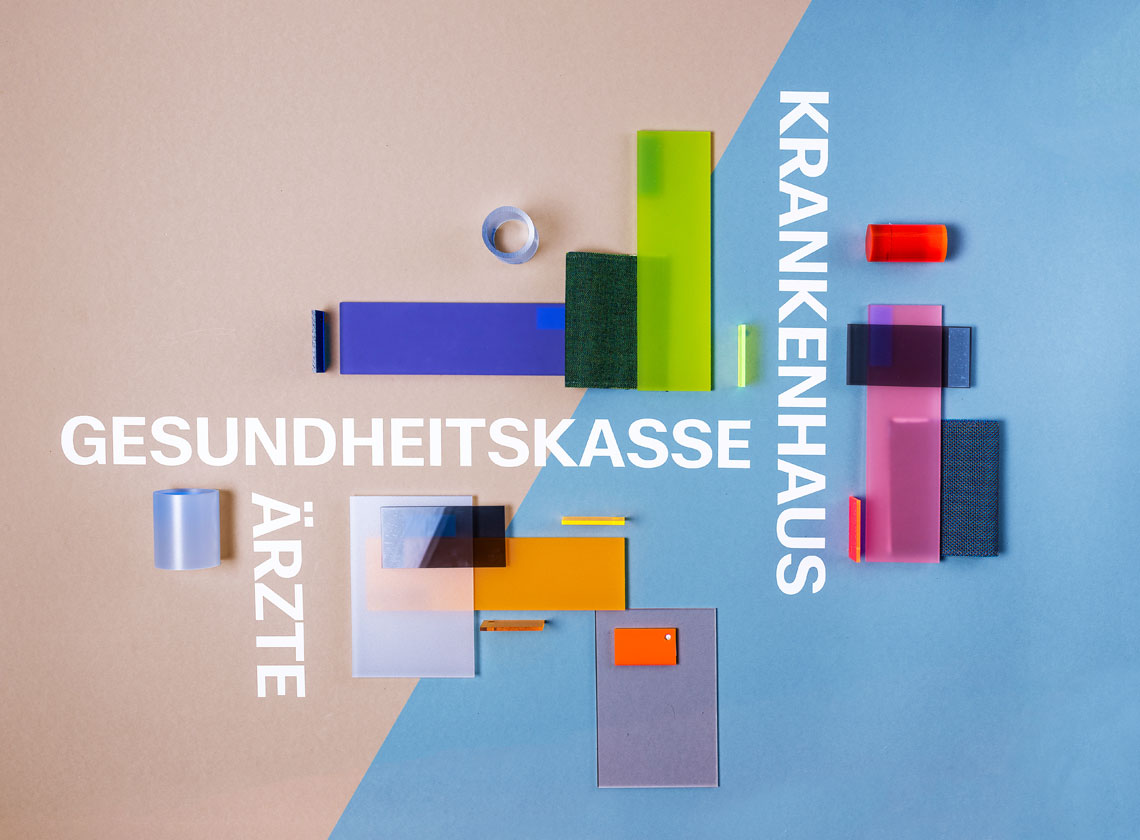 A number of different sections is used to demonstrate the system of networked health and care records throughout Germany. The various participants in this system – health insurance companies, hospitals and doctors – are portrayed in different thematic areas.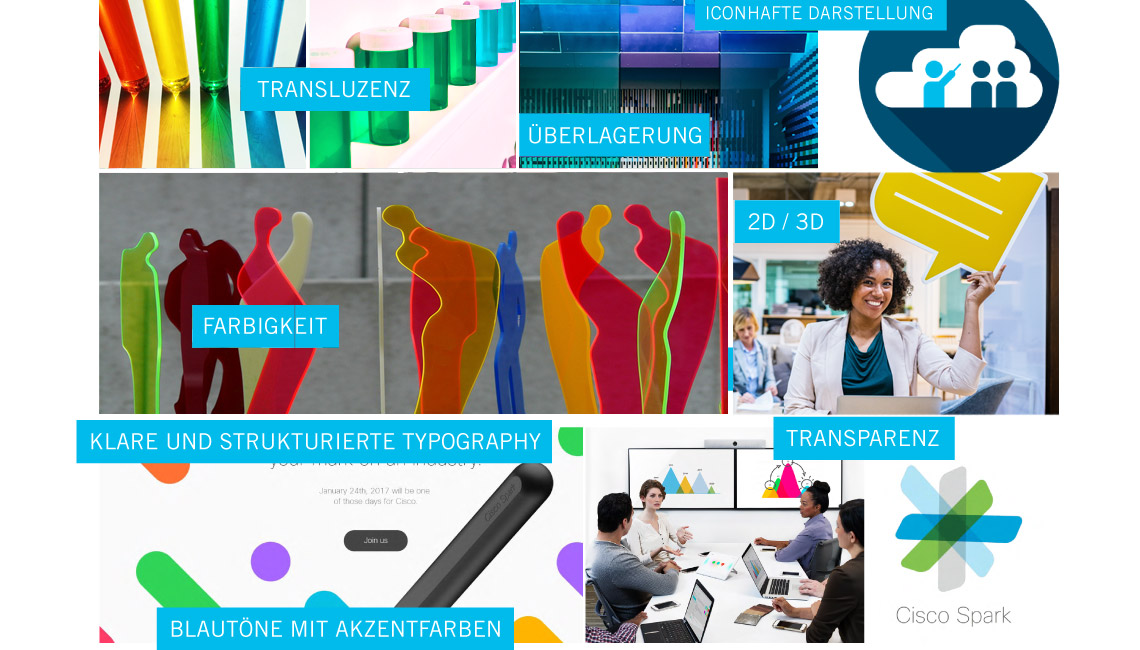 Center of connected health
The signs in the shape of speech bubbles symbolize constant communication and exchange between these individual sections. They include selective statements about their subject area and highlight it. The superior networking of all areas, the "networked patient file" is symbolically reflected by the symbol of a heart. A separate communication zone offers additional space to gather ideas from different partners and develop them further.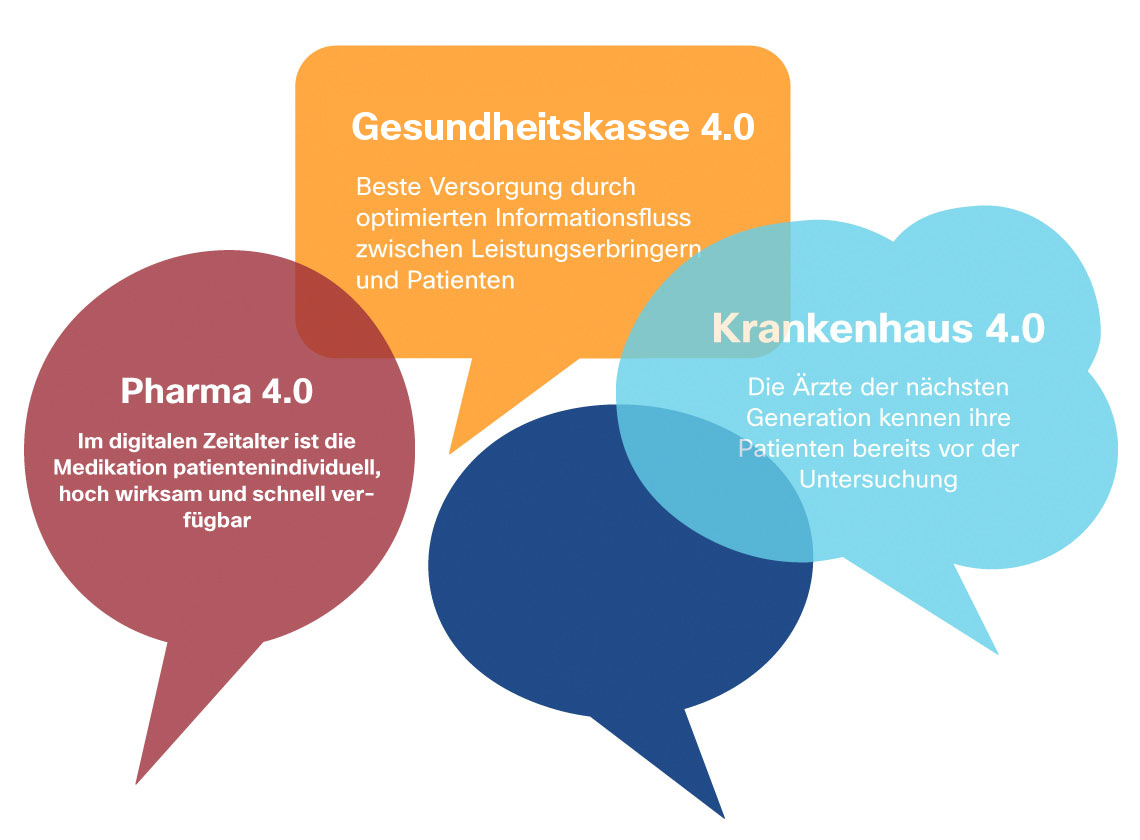 The sections are designed in such a way that the respective rotating exhibitors are able to present themselves individually. Digital content can easily be displayed on the respective Cisco screens to complement the exhibits with interactive infographics or videos.