eaudry – the new own brand of the Swiss dry cosmetics specialist "The Powder Company" – is the result of many years of experience and an innovative idea. After CULTURE FORM had already designed the soap dispenser, we also supported the formal design of the packaging.
Services
Packaging design, CAD, visualization
The cardboard boxes were to be designed for a starter set consisting of the dispenser + a sachet of soap powder, as well as a refill set consisting of 3 sachets with soap powder. The folding carton we designed conveys the idea of sustainable packaging and provides space for clear branding. In this way, the new brand is attractively presented at the point of sale. With the help of initial unwinds and simple paper models, we were able to work with the cardboard manufacturer to finalize the die-cutting templates for the cardboard box.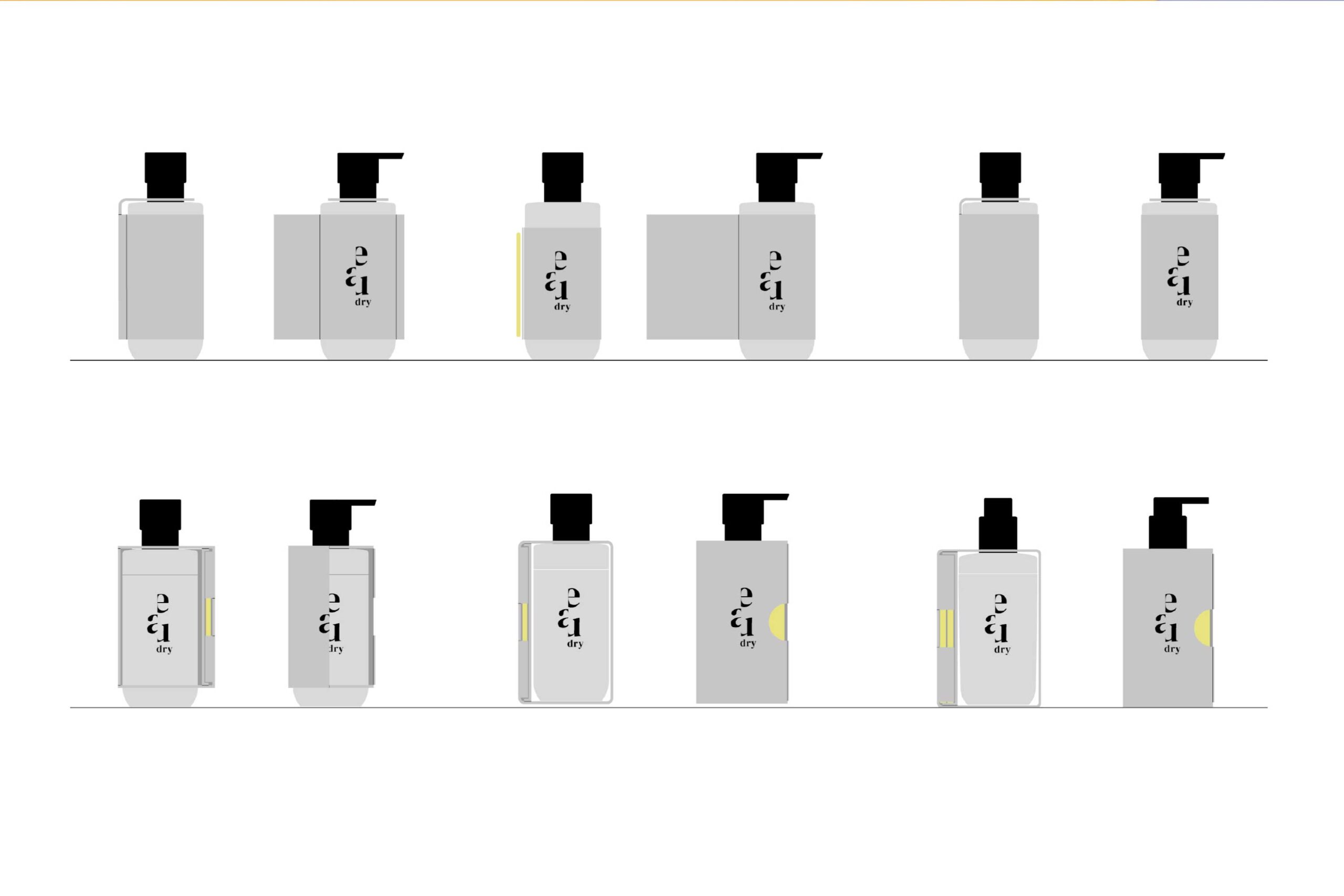 Step by step, a minimalist and clear design language was developed for eaudry. In line with the brand values, a clear and minimalist look was aimed for, which not only uses little material, but is also functionally convincing and protects the contents, as well as being easy to implement in packaging.