The F4LT-Med line of fittings was specially developed and designed for the healthcare sector. The different types of fittings are characterized by particularly easy-to-clean surfaces and intuitive, barrier-free operation.
Client
KWC Aquarotter GmbH
Services
Product range strategy, product design product development, product graphics, final surface modeling
The high hygienic requirements in the care and hospital sector were taken into particular account in the design of the F4LT-Med line of fittings. The soft surface transitions, spanned cover surfaces and, as far as possible, closed, jointless bodies form the characteristic features of the entire product family. The interplay with clear edges results in a modern, clear overall impression of the faucets. The striking handle with seamless, color-contrasting bracket follows the 2-senses principle of barrier-free design and opens up several, different types of grip for the user.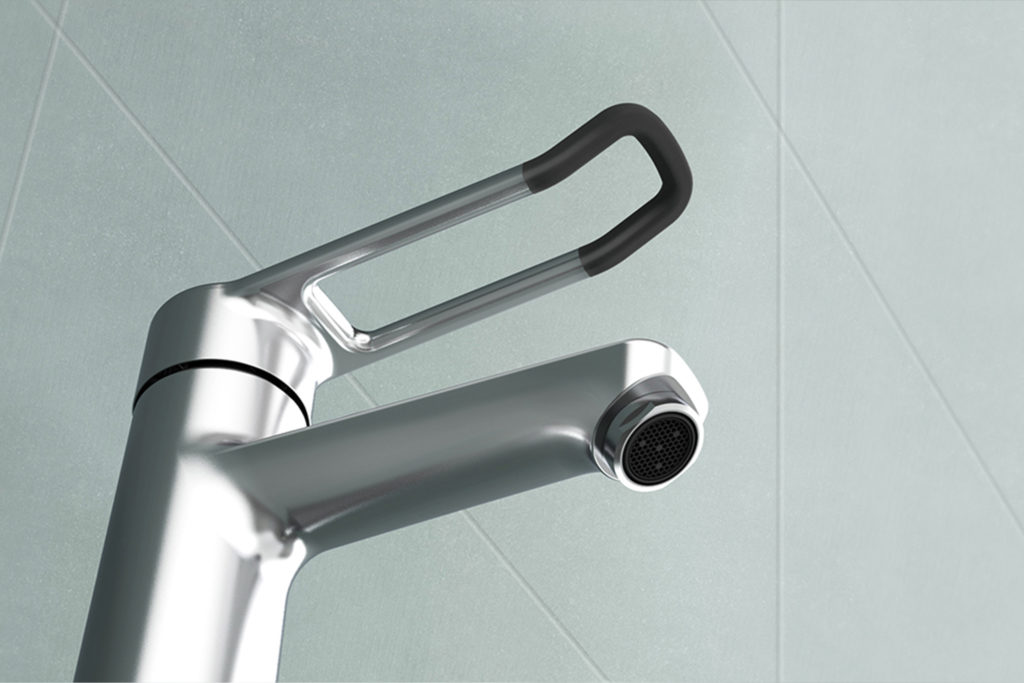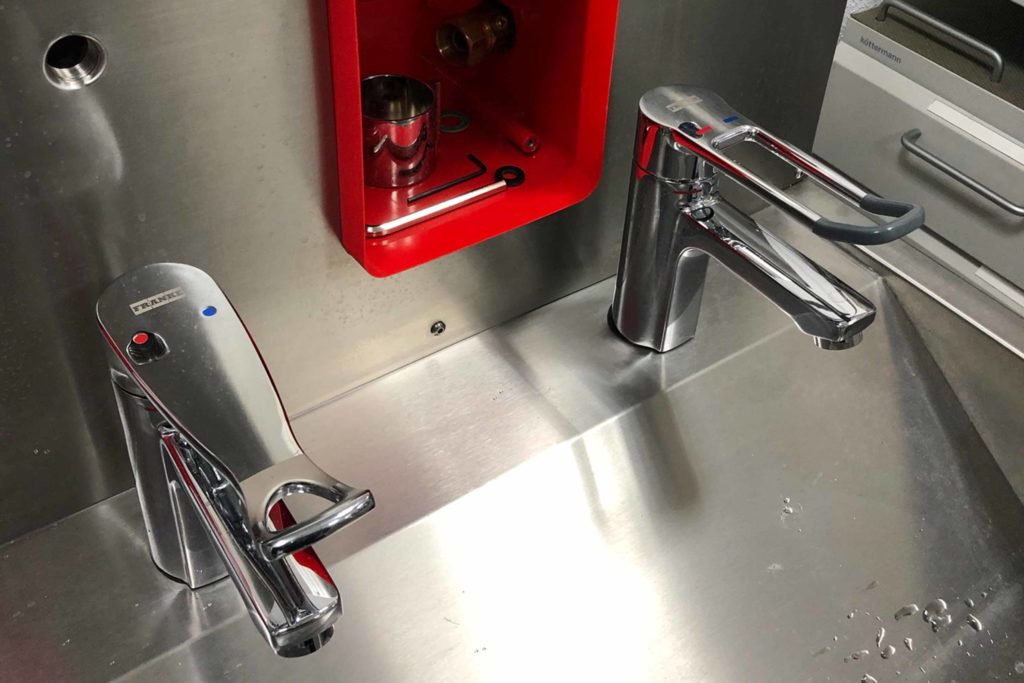 The F4LT-Med faucet line is used in several places in the patient's room, but also in semi-public washrooms within the healthcare facilities. At the washing station as a classic free-standing faucet and wall-mounted faucet with swivel spout, but also as a shower faucet with shower hose that does not take up much space.