Our "Cottage" and "Section" design solutions, created in cooperation with the Fleischer Büromöbel company, constitute a clear and visible step towards a future-oriented working environment.
"Cottage" creates places of tranquility and privacy in the open office world. The name, which has been chosen somewhat ironically, indicates a vital design feature of the system: the movable wall of the basic module is made of solid oak and plays with the impression of a lattice, which not only provides the user with visual protection, but also enables the connection of various accessories.
"Section" combines the naturalness of solid oak and the comfort of soft radii with clearly contoured steel and refined lines. The result is a completely independent, balanced design that scores with visual clarity in the linear arrangement of the furniture. In the lateral view, two side sections of Section, lined up next to each other, merge into a single unit.
Client
Fleischer Büromöbelwerk & Co. KG.
Services
Assortment strategy, design, product development, marketing, CGI, event announcement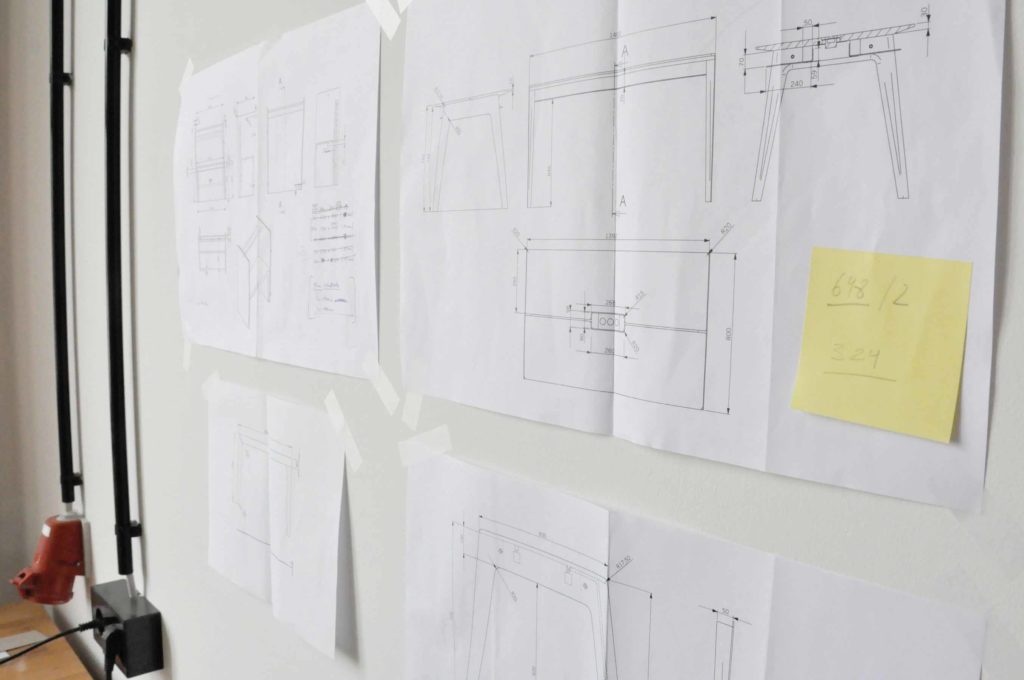 Acoustic office furniture collection "Cottage"

Office table collection "Section"