The Open Wall is a universal solution for the creation of future-proof working environments. Thanks to the unique structure of the Open Wall, it is possible to redefine the use of spaces and modify them according to the requirements. This means that in times of constant change, there is no need for long-term commitment and flexibility is maintained.
Client
Fleischer Büromöbelwerk & Co. KG.
The Open Wall design process
The initial idea for the structural design of the "Open Wall" was developed with reference to the Neo Tex material and its special properties and processing capabilities. Particularly the possibility of creating flexible Neo Tex panels by slitting the material gave birth to the idea of movable inlays in an open/closed profile frame. The first design phase was devoted to exploring further possibilities for "fillings" made of alternative panel materials. The immediate testing of the functionality and ergonomics on the mock-up model and the rapid implementation of a prototype construction were important aspects of the design and development process.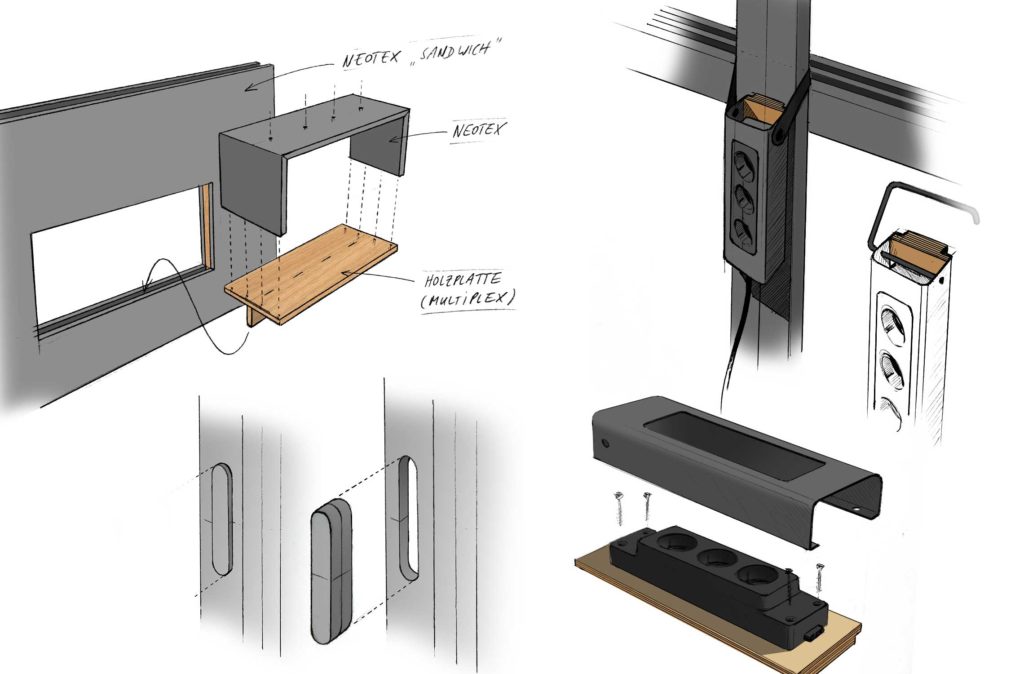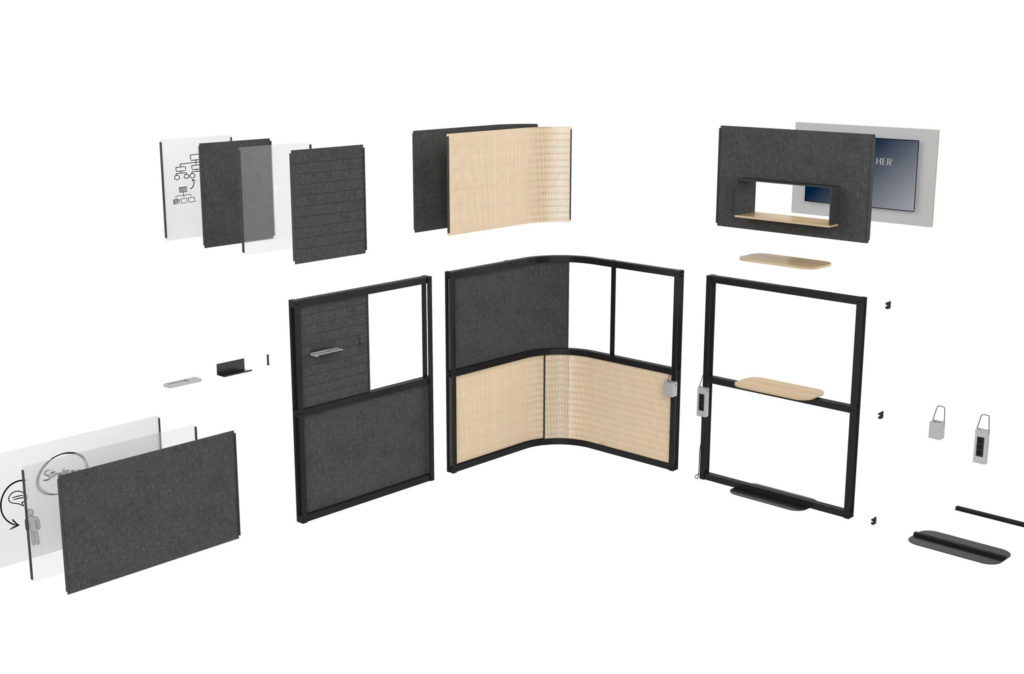 The Open Wall structures spaces without interfering into the existing architecture. Space within space scenarios can be planned and arranged by using only two modules. This allows, for example, workplace partitions, central zones or meeting spaces to be constructed. The Open Wall can be positioned in a straight line or in a gentle curve and its design vocabulary also provides for a wide range of options.
Thanks to the close exchange with the customer and the user, many obstacles could have been anticipated and addressed early on in the course of the development process. Together as a team, we have mastered all the challenges that emerged and succeeded in generating innovation.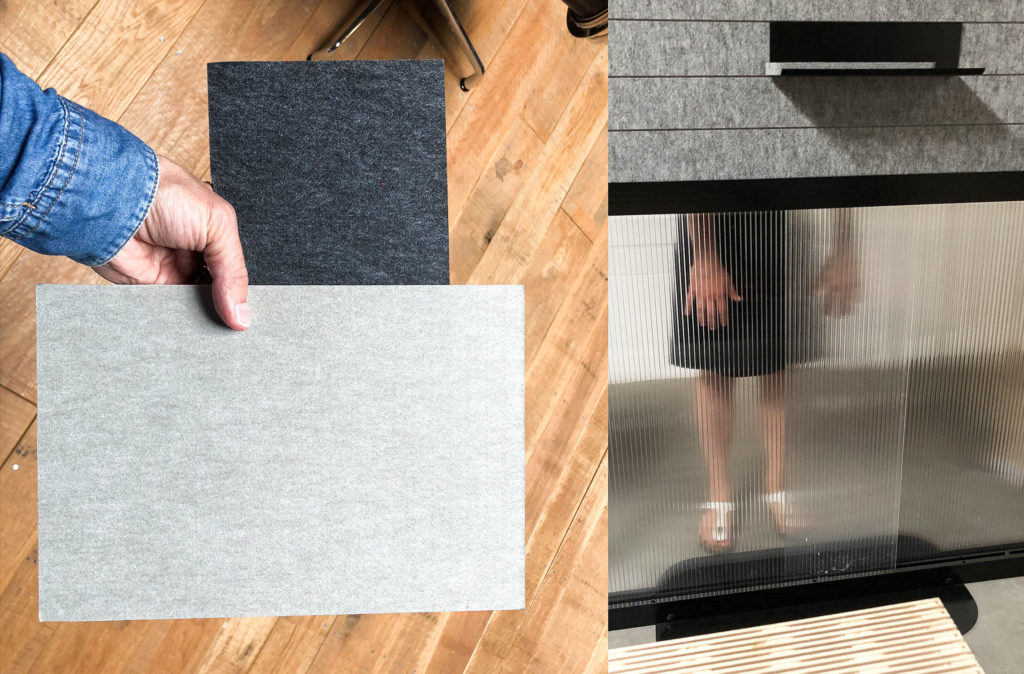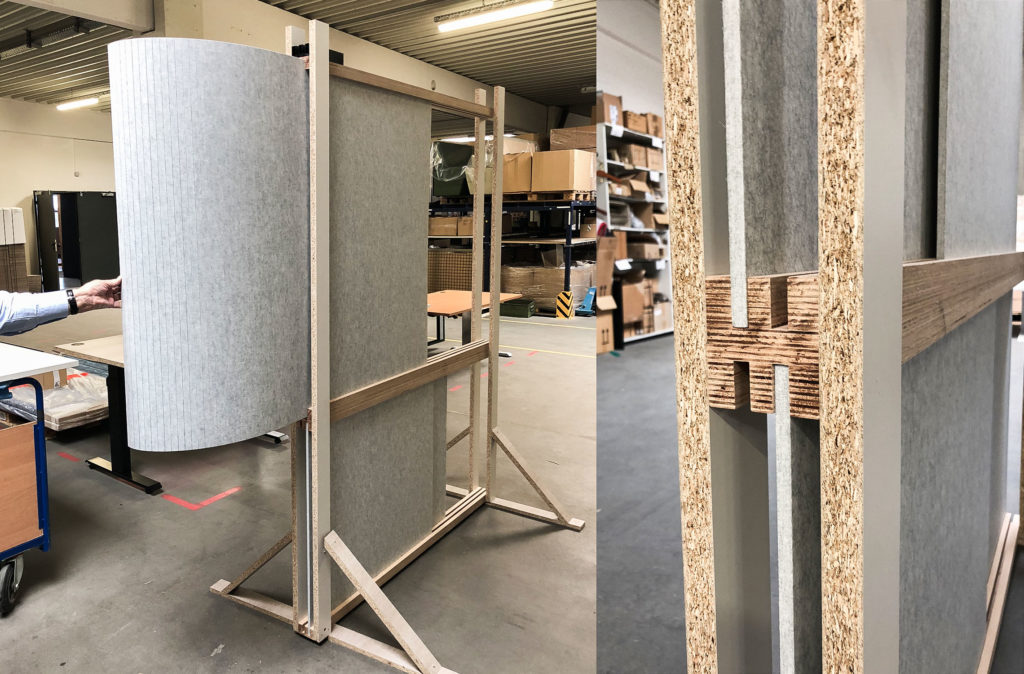 The stable, open micro-architecture may be filled with multifunctional and largely movable inlays as required, from acoustically effective inlays made of fleece material or 3D milled wood, over shelving elements and whiteboards to transparent web panels that do not shield the light. The sliding panels allow the user to switch spontaneously between moments of interaction and concentration at the workplace. The result are individual aesthetic spaces – closed and light and airy at the same time.