We have cooperated with our client SKS to design and stage the exclusive new development "Airspy". The Airspy monitors the bicycle tyre pressure in real time and transmits it to the bike computer or the SKS app. This enables a quick detection of deviations from the optimal tyre pressure. It improves handling, rolling resistance, puncture resistance as well as the service life of the tyre and ensures the optimal function of the bike's ABS.
Client
SKS metaplast Scheffer-Klute GmbH
Services
Design, sketches, renderings, preliminary models, CAD, product video
Design development for a bicycle tyre pressure monitoring system
The creative challenge was to combine the greatest possible technical compatibility with maximum user-friendliness. The following graphic is part of our user experience analysis: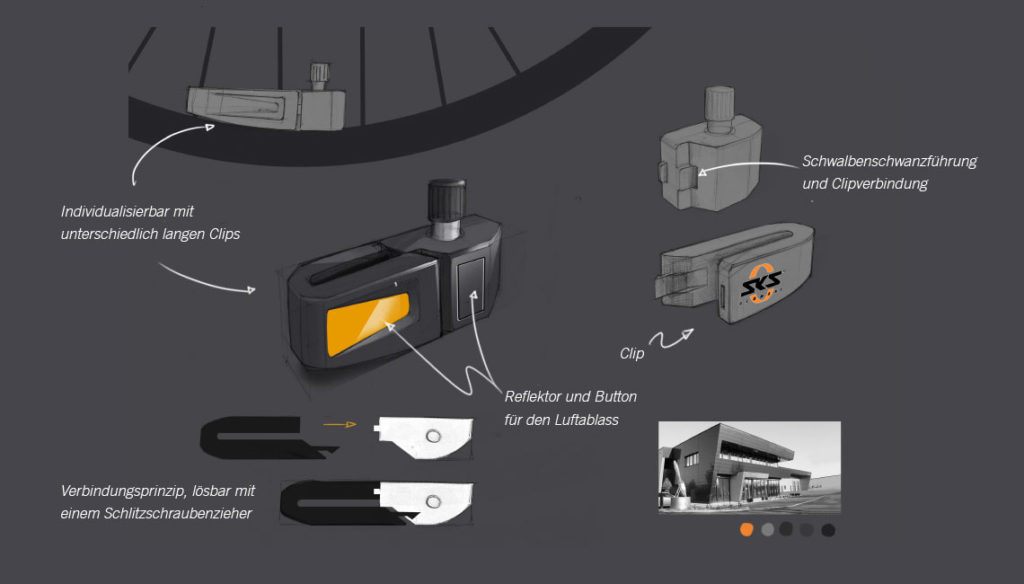 The tricky aspects of the development process included secure fastening in the wheel and the maximum level of compatibility with all types of bicycles and valves. The space between the spokes had to be used optimally.