The challenge was a radical redesign of the VEGA hotel supplier's cosmetics range. The target was to visualize the cosmetic ranges as VEGA brand products, to align the range with the target group and to avoid unnecessary storage costs. We have accomplished this by segmenting the assortment into three target groups and developing a uniform basic assortment. Apart from the graphic design of the packaging of the cosmetic products and the development of the naming concept, we also designed the re-launch in the catalogue with emphasis on perfect, target group-oriented appeal.
The aim was to create a range of accessories that could be combined with all VEGA cosmetics ranges. The V-Touch accessories series includes the entire spectrum of practical cosmetic utensils, from apricot kernel soap to tooth care sets, which perfectly round off the comfort of every hotel guest.
Services
Packaging design, photo briefing
Care series V-Touch Tendergreen
Care series V-Touch Silky White
Care series V-Touch Paint Splash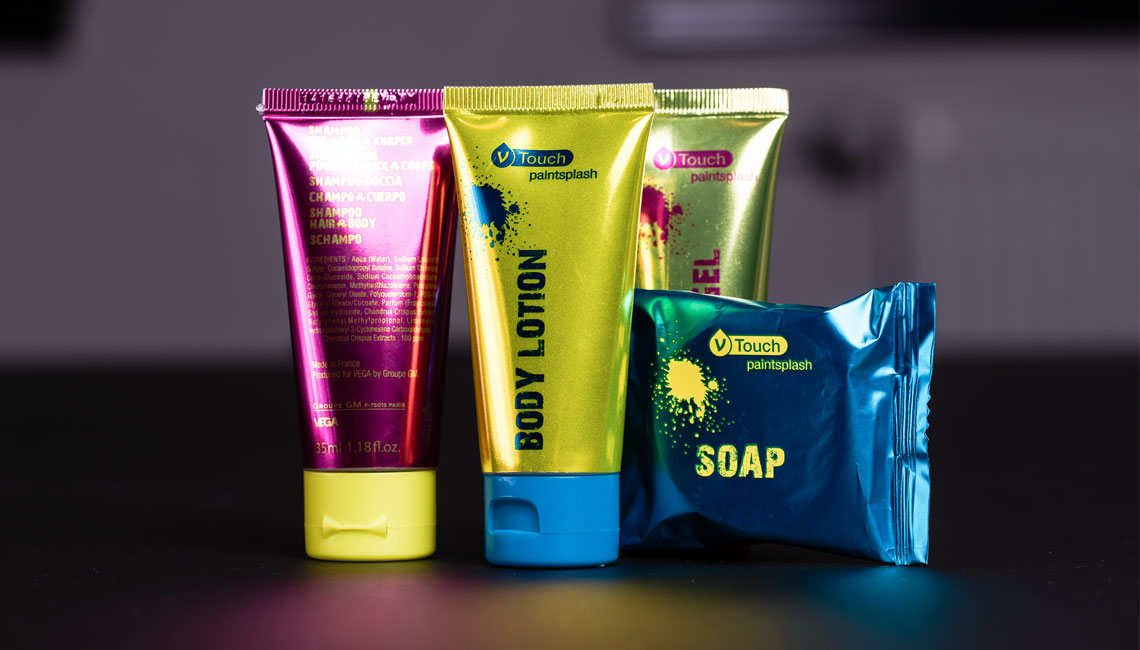 Care series V-Touch Mauve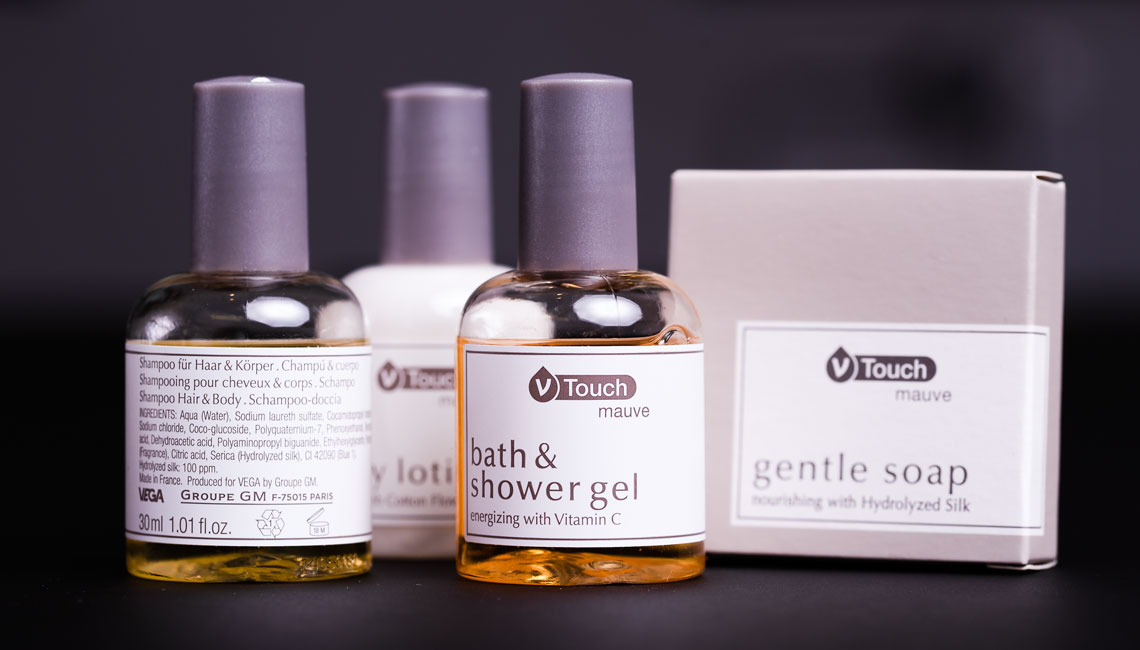 Accessoires series V-TOUCH
Ziel war es, eine Accessoires-Serie zu getsalten, die sich mit allen VEGA Kosmetikserien kombinieren lässt. Von der Aprikosenkern-Seife bis zum Zahnpflegeset beinhaltet die Accessoires-Serie V-Touch das ganze Spektrum an praktischen Kosmetik-Utensilien, die den Komfort jeden Hotelgast perfekt abrunden.
We prepare atmospheric mood boards in the concept phase in order to determine the graphic style jointly with the customer. The type of flacons, the ingredients, the fragrances, the materials for the labels and the type of soap boxes are all taken into consideration.