The new outdoor chair family expands the classic stacking chair in the Sieger portfolio to include a high-back chair with integrated back adjustment.
Unlike the classic folding chair, the design of the adjustable high-backed chair can be based almost 1:1 on the stacking chair and thus has a direct visual relationship.
Stacking chair and high-back chair can thus harmoniously find a place as a dining chair next to each other at the outdoor garden table.
Services
Product design, product development
Special attention is paid to the design of the high-back chair with back adjustment: the leg and back profiles visually follow a contour line. Thus, the high-back chair in zero position is also not assumed to be adjustable and appears less technical.
The armrests are set off from the legs in the contour line and protrude slightly to the front. They describe a slight curve that gives Lima liveliness. The dynamic shape also provides a comfortable armrest.
The asymmetrically designed, softly rounded cross-section of the aluminum profile is used on the legs, armrests and backrest, creating a calm, sympathetic overall effect. In addition, the softly rounded outer edge of the armrest flatters the hands.
The transitions between the profiles are extra soft and a formally interesting S-swing is formed between the armrest and backrest.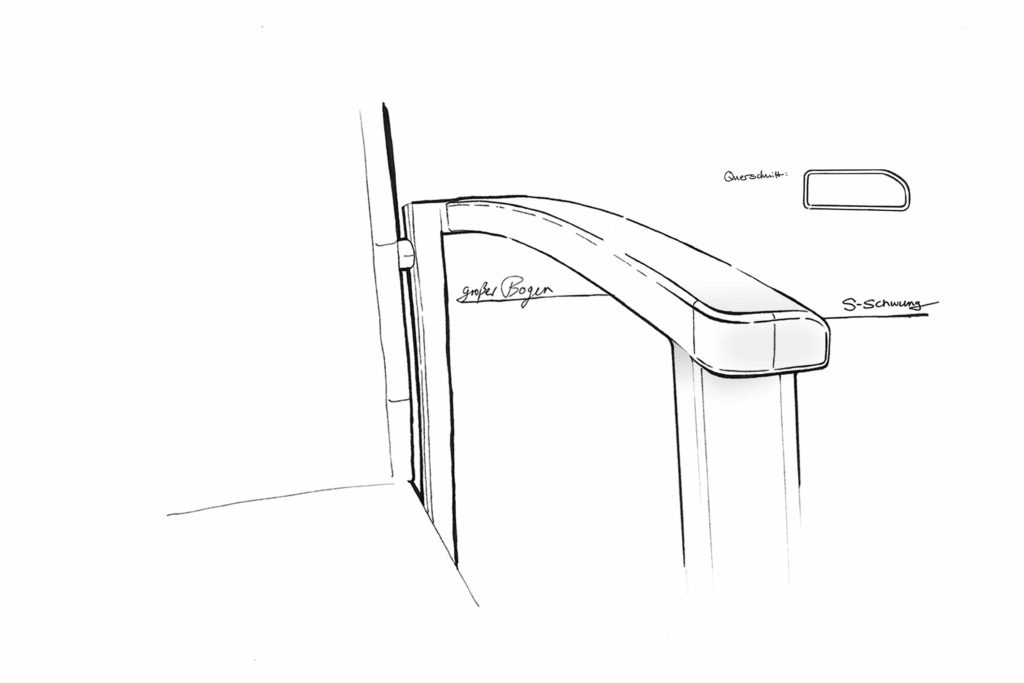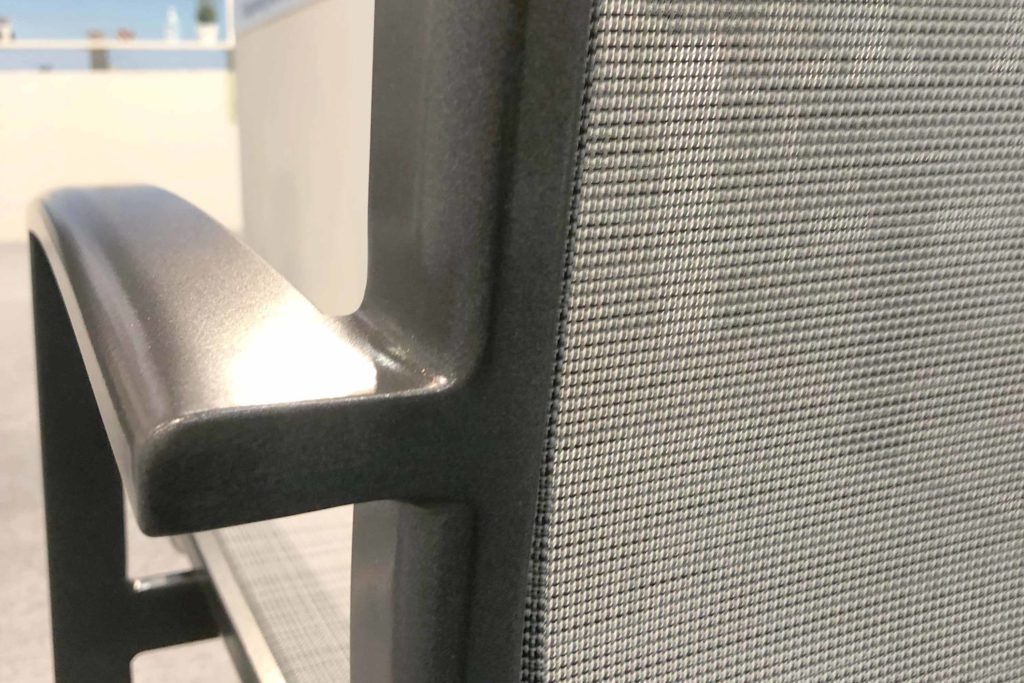 Samoa at the "spoga gafa" in Cologne
In June 2022 we were for 2 days at the "spoga gafa" in Cologne – the world's leading trade fair for the garden and leisure industry.
We focused our trend focus on the outdoor furniture sector and also admired and evaluated together the first trade fair prototypes and series samples of the new products developed with us "live and in color".
You can find more highlights of the trade fair visit in our trend review: (insert link to Spoga Review)
Zum Messereview